Indian Newsmakers for the year 2020, 2020 famous Indian names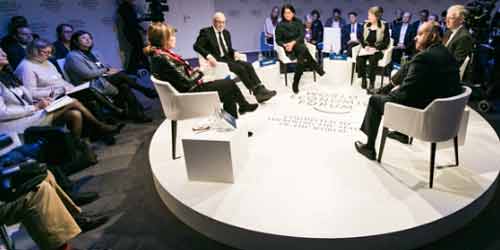 ---
Prominent Indian Newsmakers, famous Indians who made it to news headlines in year 2020
Indian industrialist Ratan Tata was awarded the title "Global Visionary of Sustainable Business and Peace" by the Federation of Indo-Israel Chambers of Commerce (FIICC) for promoting "unity, peace and sustainability".
---
Indian-American US Air Force colonel Raja Chari is one of the astronauts selected to form NASA's Artemis Team for the ambitious manned mission to the moon and beyond.
---
Indian teacher Ranjitsinh Disale won the Global Teacher prize and a prize money of $1 million for his work in the field of the girl child education and embedding QR codes in textbooks.
---
Indian-American Neera Tanden has been nominated as Director in the White House responsible for managing Joe Biden's administration's budget.
---
Virgin Hyperloop's Power Electronics Specialist Tanay Manjrekar who hails from Pune hit the news after he became the first Indian to travel in the Hyperloop Pod at the test facility in Las Vegas.
---
Kamala Harris who has Indian roots made history as the first woman, the first Asian American and the first Black American to become Vice President of America.
---
Priyanca Radhakrishna became New Zealand's first-ever Indian-origin minister after Prime Minister Jacinda Ardern inducted her as Minister for Diversity, Inclusion and Ethnic Communities.
---
India's first Oscar winner, costume designer Bhanu Athaiya passed away after a prolonged illness. She won the Academy Award for Best Costume Design in Richard Attenborough's Gandhi.
---
Chirag Falor From Pune secured all India Rank 1 In JEE Advanced 2020 entrance exam. He also had secured hundred percentile in the JEE Mains 2020 examination and had an all India Rank of 12.
---
Legendary playback singer Sri S.P. Balasubrahmanyam, aged 74, passed away at a private hospital in Chennai on Friday 25/9/2020 leaving a nation in mourning.
---
India became the 4th country to join a special group of elites in missile technology by successfully testing the hypersonic missile BrahMos 2.
---
Pranab Mukherjee, former President of India and a towering statesman of Indian politics, breathed his last on Monday 31 August 2020.
---
Mahendra Singh Dhoni, India's most succesful Cricket team captain removes his pad, completed his 16-years of mesmerizing career.
---
Archana Soreng, climate activist from Orissa, has been named by United Nations Secretary-General Antonio Guterres to his new advisory group comprising young leaders.
---
Sonu Sood again hit the headlines for his relief efforts during the Corona virus pandemic, he has been hailed as a real-life hero for migrant workers and those who lost jobs.
---
ISRO Chief Sivan is named as 2020 Von Karman Award recipient by the International Academy of Astronautics. The award ceremony will be held in March 2021 in Paris.
---
Chiranjit Dhibar from West Bengal Durgapur, an RSS worker, was invited to be the first person to participate in the human trial of the COVID-19 vaccine in India.
---
Gauri Prasad Mahadik, wife of martyred Army Major Prasad Mahadik was in the news as she passed out of Officers Training Academy and joined forces as a tribute.
---

Indian archers Deepika Kumari and Atanu Das tied the knot in Ranchi. Couple were to represent India in Tokyo Olympics which has been postponed.
---

Designer Nivedita Saboo creates India's first certified breathe safe face mask available for general public. It has 4-layer filtration system, sanitised, has clear audibility and oxygen-carrying capacity.
---

Bollywood actor Sushant Singh Rajput, who had a successful career in Bollywood film industry was found dead in his apartment in Mumbai. He was 34.
---

Bollywood actor Sushant Singh Rajput, who had a successful career in Bollywood film industry was found dead in his apartment in Mumbai. He was 34.
---

Dr. Ankit Bharat successfully performed the 1st lung transplant in the World on a COVID-19 patient. He is the chief of thoracic surgery and surgical director of Northwestern's lung transplant program.
---

Sonam Wangchuk, renowned academician, engineer and environmentalist was in the news for his call to boycott Chinese software and hardware products.
---

Indian actor Rana Daggubati got engaged to long time friend Miheeka Bajaj, She is an interior designer by profession.
---
---

Rishi Kapoor, legendary actor and India's evergreen heartthrob Shri Rishi Kapoor passed away after a long battle with illness.
---

Irrfan Khan, Indian actor who also acted in many Holywood movies passed away after a prolonged battle with cancer.
---

Mukesh Ambani becomes Asia's richest man once again after Jio Facebook deal; he beats Chinese billionaire Jack Ma of Alibaba.
---

Dr. Rajeev Chauhan Working with the Indian government in Post Graduate Institute of Medical Education and Research (PGIMER), he invented a low cost ventilator.
---

Shailendra Kawade's Mylab Discovery developed the first made in India test kits for COVID-19 in record time of six weeks
---

Captain Tania Shergill, first woman Parade Adjutant led an all men marching contigent of the Corps of Signals at the Republic Day parade in New Delhi.
---

General Bipin Rawat on Wednesday January 1, 2020, took over as India's first Chief of Defence Staff (CDS).
---
Do visit Top 300 Indian names for 2020