Indian Newsmakers for the year 2020, 2020 famous Indian names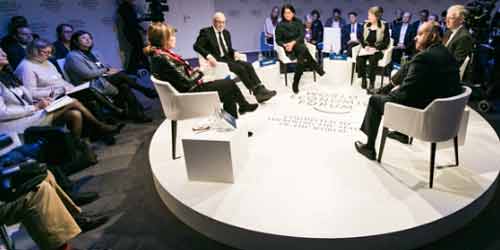 ---
Prominent Indian Newsmakers, famous Indians who made it to news headlines in year 2020
India's first Oscar winner, costume designer Bhanu Athaiya passed away after a prolonged illness. She won the Academy Award for Best Costume Design in Richard Attenborough's Gandhi.
---
Chirag Falor From Pune secured all India Rank 1 In JEE Advanced 2020 entrance exam. He also had secured hundred percentile in the JEE Mains 2020 examination and had an all India Rank of 12.
---
Legendary playback singer Sri S.P. Balasubrahmanyam, aged 74, passed away at a private hospital in Chennai on Friday 25/9/2020 leaving a nation in mourning.
---
India became the 4th country to join a special group of elites in missile technology by successfully testing the hypersonic missile BrahMos 2.
---
Pranab Mukherjee, former President of India and a towering statesman of Indian politics, breathed his last on Monday 31 August 2020.
---
Mahendra Singh Dhoni, India's most succesful Cricket team captain removes his pad, completed his 16-years of mesmerizing career.
---
Archana Soreng, climate activist from Orissa, has been named by United Nations Secretary-General Antonio Guterres to his new advisory group comprising young leaders.
---
Sonu Sood again hit the headlines for his relief efforts during the Corona virus pandemic, he has been hailed as a real-life hero for migrant workers and those who lost jobs.
---
ISRO Chief Sivan is named as 2020 Von Karman Award recipient by the International Academy of Astronautics. The award ceremony will be held in March 2021 in Paris.
---
Chiranjit Dhibar from West Bengal Durgapur, an RSS worker, was invited to be the first person to participate in the human trial of the COVID-19 vaccine in India.
---
Gauri Prasad Mahadik, wife of martyred Army Major Prasad Mahadik was in the news as she passed out of Officers Training Academy and joined forces as a tribute.
---

Indian archers Deepika Kumari and Atanu Das tied the knot in Ranchi. Couple were to represent India in Tokyo Olympics which has been postponed.
---

Designer Nivedita Saboo creates India's first certified breathe safe face mask available for general public. It has 4-layer filtration system, sanitised, has clear audibility and oxygen-carrying capacity.
---

Bollywood actor Sushant Singh Rajput, who had a successful career in Bollywood film industry was found dead in his apartment in Mumbai. He was 34.
---

Bollywood actor Sushant Singh Rajput, who had a successful career in Bollywood film industry was found dead in his apartment in Mumbai. He was 34.
---

Dr. Ankit Bharat successfully performed the 1st lung transplant in the World on a COVID-19 patient. He is the chief of thoracic surgery and surgical director of Northwestern's lung transplant program.
---

Sonam Wangchuk, renowned academician, engineer and environmentalist was in the news for his call to boycott Chinese software and hardware products.
---

Indian actor Rana Daggubati got engaged to long time friend Miheeka Bajaj, She is an interior designer by profession.
---
---

Rishi Kapoor, legendary actor and India's evergreen heartthrob Shri Rishi Kapoor passed away after a long battle with illness.
---

Irrfan Khan, Indian actor who also acted in many Holywood movies passed away after a prolonged battle with cancer.
---

Mukesh Ambani becomes Asia's richest man once again after Jio Facebook deal; he beats Chinese billionaire Jack Ma of Alibaba.
---

Dr. Rajeev Chauhan Working with the Indian government in Post Graduate Institute of Medical Education and Research (PGIMER), he invented a low cost ventilator.
---

Shailendra Kawade's Mylab Discovery developed the first made in India test kits for COVID-19 in record time of six weeks
---

Captain Tania Shergill, first woman Parade Adjutant led an all men marching contigent of the Corps of Signals at the Republic Day parade in New Delhi.
---

General Bipin Rawat on Wednesday January 1, 2020, took over as India's first Chief of Defence Staff (CDS).
---
Do visit Top 300 Indian names for 2020