Telugu laali paatu, lullabies, baby songs in Telugu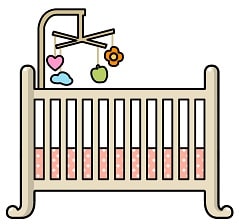 Telugu laali paatu/ lullaby 1
Pallavi
jO accutaananda jOjO mukundaa
raave paramaananda raamagOvinda

(jO)

Charanam 1
nandu nintanu jEri nayamu meeranga
candra vadanalu neeku sEvacEyanga
andamuga vaarinTla aaDucuNDanga
manDalaku donga maa muttu ranga

(jO)

Charanam 2
angajuni kanna maayanna yiTuraaraa
bangaaru ginnelO paalu posEraa
Donga neevani satulu pongu cunnaaraa
mungiTa aaDaaraa mOhanaakaaraa

(jO)

Charanam 3 ambugaa taaLLapaakannamaiya caala
srungaara racanagaa ceppenee jOla
sangatiga sakala sampadalaneevELa
mangaLamu tirupaTla madana gOpaala

(jO)
Telugu laali paatu/ lullaby 2
laali...laali...laali...lali
laali...laali...laali...lali
vaTapatra saayiki varahaala laali
raajeevan nEtruniki ratanaala laali
vaTapatra saayiki varahaala laali
raajeevan nEtruniki ratanaala laali
muripaala krishnuniki aa..aa..aa
muripaala krishnuniki mutyala laali
jagamElu swamiki pagaDaala laali
vatapatra
laali
kalyana raamuniki kaushalya laali
kalyana raamuniki kaushalya laali
yEdhu vamsha vibhuniki yashOda laali
yEdhu vamsha vibhuniki yashOdha laali
kari raaja mOkhuniki
kari raaja mOkhuniki giri tanaya laali
kari raaja mOkhuniki giri tanaya laali
paramaaksha bhavanuki paramaatma laali
vatapathra
laali
jo...jo...jo...jo...joo
jo...jo...jo...jo...joo
alamElupatiki annamayya laali
alamElupatiki annamayya laali
kodanDa raamuniki gOpayya laali
kodanDa raamuniki gOpayya laali
symalaanguniki symayya laali
symalaanguniki symayya laali
aagamarutuniki thygayya laali
vatapatra...
Telugu laali paatu/ lullaby 3

Pallavi
Kasturi ranga ranga,
Chinnaari kaaveti ranga rangaa,
Bangaaru muddu kondaa,
Bajjora nee kadupu challagundaa !
Kasturi ranga ranga
Charanam 1
Nee illu neela gatta,
Nee nota bellammu gadda gotta,
Nee inta sirulu puttaa,
Cheemalai chuttaalu chuttumuttaa!
Kasturi ranga ranga
Charanam 2
Raamayya vanti thandri,
Achchamuga seethamma vanti thalli,
Lakshmanuda nenundagaa,
Naa thandri neekinka lotemira!
Kasturi ranga ranga
Charanam 3
Ammaku theerindiraa,
Ipude mee naanna manasoorindira,
Paanakamulo pudakaraa,
Inka nee aagadamu chaalincharaa!
Kasturi ranga ranga
Maroka jola paata
Tolutha brahmandammu totle gaavinchi
Naalugoo vedamula golusulamarinchi
Phanivaina phani raaju paanpunamarinchi
cheliya dolika lona cherchi laalinchi...
jooo...jooo....
Naagendrudunnaadu nanu ganna thandri
Kantikee reppavale kaapadagaladu
Telugu laali paatu/ lullaby 4


Hovi hovi rangayyaa hovalu paade rangayyaa
kaaveti rangayyaa kantiki nidraa tevayya
(maavaade rangayya manchivaade rangayya..
chinnivaade rangayya chittivaade rangayya... etc.)
hovi hovi... hovi hovi...
chilakaalu mana inti chinna biddaalu..
hamsaalu mana inti aada biddaalu..
koyilaa maa inti koththa kodaalu..
Hovi hovi... (2)
chilakalaku chilaregi chinta kommekke... (komma ekkenu)
hamsalaku chilaregi aththi kommekke....
koyilaku chilagegi kota godekke.... (goda ekkenu)
maa chinni paapaayiki chilaregi taatha bhujamekke...
Hovi hovi ...(2)
nidurapo nidurapo neeli vachchindi..
neeti vankamu kinda boochi vachchindi..
boochi vaada raara buttallukoni.. (butti allukuni)
buttilo maa paapanu pattukoni poraa..
hovi hovi... (2)
konda kindaa rendu godhooma chetlu..
kosevaarevaru leka konda poduvaaya...
Hovi hovi ....(2)
Please contribute more lullabies to indianhindunames.com in your language by mailing your contributions to indianhindunames@gmail.com.