Ancient names, who and who of Hindu hindu mythology, vedic names - G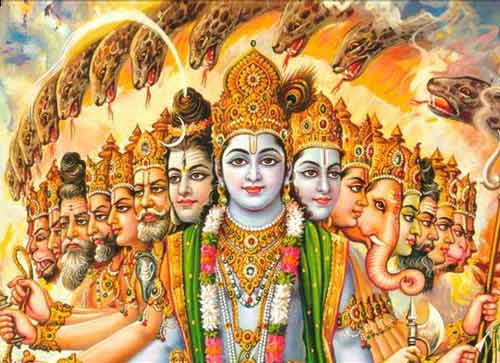 Gajasura
Gajasura (elephant demon) is the name used to refer to demon Nila when he took the form of an elephant and attacked Shiva. He was destroyed by Ganapati.
Ganapati
Lord of the territory, The fulfiller of desire, the god of merchants, Son of Shiva and Parvati.
Ganga
A holy river in Northern India, believed to be a goddess by Hindus, Equivalent Ganges, The story of the birth of Ganges was told to Rama and Laxmana by Vishvamitra.
Ganesha
The god of good fortune, commonly identified for his elephant head. Son of Shiva and Parvati.
Gandhari
Dhritarashtra's wife and queen mother of the Kaurava.
Gandharva
A class of celestial beings regarded as specialists in music.
Gadiva
Arjuna's most potent bow.
Gangadwara
A place where sage Agastya and his wife performed penance.
Garuda
Lord Vishnu's vehicle. A large mythilogical bird.
Gauri
Gauri or Dakshayani is the Goddess of marital felicity and longevity. An aspect of Devi, Dakshayani is the consort of Shiva.
Gayatri
A revered mantra in Hinduism, found in the Yajur Veda.
Ghatotkacha
Son of Bhima from demoness Hidimba.
Gita
See Bhagwad Gita.
Gopa
Lord Krishna's childhood mates, cow herd-boys.
Gopala
Name of Krishna indicating his origin as a god of flocks and herds.
Gopis
Lord Krishna's childhood mates, cow-herd girls.
Govardhan
Govardhan is a hill located near the town of Vrindavan in India .
Govinda
One of the names of Sri Krishna and Vishnu. It means a cow-keeper and refers to Krishna's occupation in Gokula, the colony of cowherds.
Grihastha
The second of the four phases (Purushartha) of a man, when a person gets married and settles down in life and begets children.
Guha
King of Nishadha.
Guru
Revered tutor, A spiritual teacher.